A nurse practitioner usually works under the supervision of a physician at an accredited hospital or clinic. They also act independently to evaluate and diagnose patient conditions and provide routine treatments for patients.
Continuing education is essential for anyone who wants to retain knowledge and find new opportunities. As a nurse practitioner, staying up-to-date on the latest practices, research, and procedures takes time.
There are many reasons to continue your education after you graduate from nursing school or become a certified nurse practitioner.
Learning as much as possible about areas that you may not have covered in your academic programs, like evidence-based practices, BLS training, patient care standards, and reimbursement guidelines, is crucial.
Here are some of the most common reasons why nurse practitioners continue their education.
To Use New Technologies
The medical field always endeavors to develop new technology to improve patient care and outcomes. Technology can advance education, as well as the delivery of health care services, by providing easy access to information, supplies, and medication.
Advancements in patient care also allow practitioners and patients to access clinical guidelines and resources electronically or through the internet. Continued learning about technologies will help you to keep abreast of emerging advances and stay on top of the latest trends in patient care.
To Get a Boost in Pay
You can receive extra compensation for your skills and education as a nurse practitioner. Some employers may pay more for your expertise in evaluating diagnostic results and performing complex procedures like surgery.
Some states also offer bonuses to encourage nurse practitioners to work in underserved areas or rural locations. Moreover, many hospitals and healthcare organizations may incentivize nursing practitioners who want to further their education by paying off their student loans or reimbursing them for continuing education classes.
The Vast Diversity of Continuing Education Courses
Continuing education is the key to boosting your skill set and staying competitive in nursing. Due to the diverse nature of nurse practitioner specialties, you can choose to specialize in numerous areas.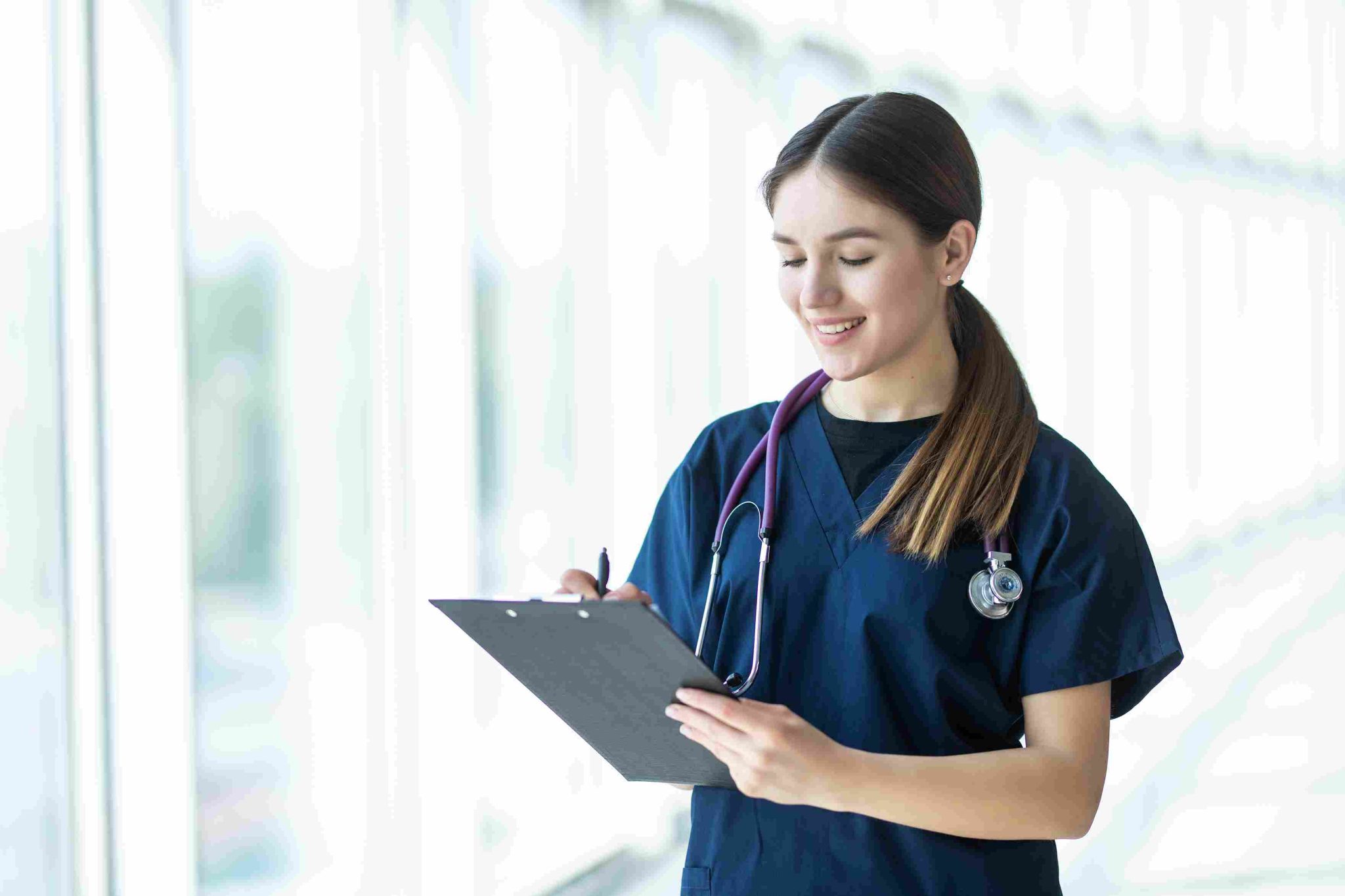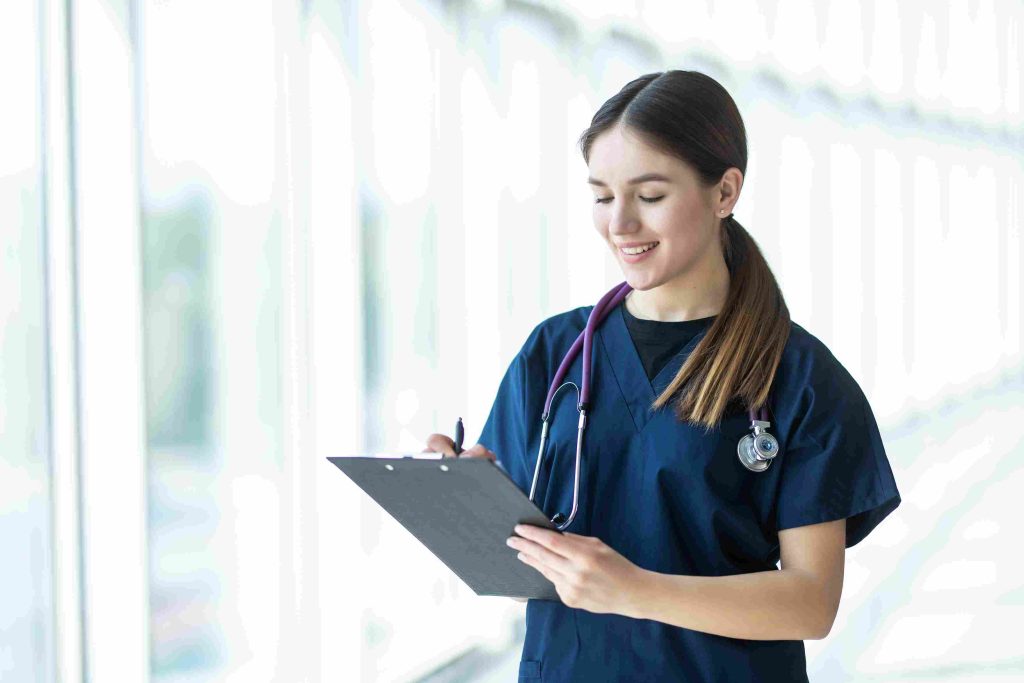 Some of the most common topics include family health, men's health, women's health, pediatrics, geriatrics, neonatal health, mental health, behavioral healthcare, oncology care, endocrinology care, advanced infection prevention strategies, and techniques to treat medical complications.
To Stay Up-to-Date on the Latest Research
Continuing education is not just about learning about the latest procedures and treatments. These courses are essential to keeping your nursing knowledge up-to-date and relevant.
New research and developments continue rapidly, so staying current on the most recent developments is crucial.
As a nurse practitioner, you will learn about new research and advancements daily. For example, BLS training can help you save lives by providing information about how to treat cardiac arrest.
A study might be presented at a medical conference, showing that an individualized electronic screening tool can decrease mortality rates among older patients.
By keeping up with the latest developments in patient care and healthcare, you can help improve your practice and provide better patient care. The more you know about new research and clinical discoveries, the better decisions you can make in your practice.
To Be a Reliable Source of Information
Employees at healthcare facilities and clinics are often the go-to resource for patients, caregivers, and the public. Nurses who have completed BLS training are considered valuable resources and provide reliable information to patients.
Their continued education will help you to better communicate with patients, families, and other caregivers about their healthcare needs.
To Develop New Skills
To create the best patient care, nurses must make informed decisions based on accurate information. This profession requires much clinical knowledge that doctors and nurses must master. The more you learn, the better your decision-making will be.
After gaining a background in all aspects of nursing, you can develop new skills to help you excel in any practice area. You may become a nurse midwife, nurse educator, or critical care nurse. These skilled nursing jobs include learning about clinical procedures and research.
More Prestige for the Medical Institutions
Most healthcare institutions offer a variety of continuing education opportunities for their staff members. Continuing education helps improve employee performance and enhance the employer's reputation.
Nurses who have completed many CE courses like BLS training will have more credibility in their hospital or clinic.
Employees who are serious about continuing their education and improving performance will be valuable, committed resources.
These nurse practitioners may have more privileges in the facility, such as time off from work to attend conferences and seminars or extra funding for supplies and equipment.
To Be a Leader in Your Field of Practice
Nursing is often a collaborative field. Nurses are team members who work with doctors and other healthcare professionals to ensure that patients receive the highest quality of care.
A nurse practitioner will have the opportunity to lead teams in their specialty area. BLS training can help you lead other nurses and healthcare professionals in your field of practice. This leadership role may include demonstrating new skills or implementing new methods of improving care.
Might Be a Requirement in Your State
States often require nurse practitioners to obtain continuing education hours to maintain licensure. Each state's nurse practitioner manual will provide specific requirements.
Many states also require nurse practitioners to complete continuing education every two years to keep their licenses current and relevant. You can find your state's requirements online through a quick search or consulting your state or employer's website.
To Strengthen Loyalty and Increase Job Satisfaction
Colleagues highly regard nurse practitioners who have completed many continuing education courses. The more continuing education hours you put in throughout your career, the better a role model you can be to colleagues and other nurse practitioners.
Colleagues may seek your opinion on new clinical developments or procedures. Sharing your knowledge with willing learners may also feel more invested in your work.
Final Thoughts
Continuing education is a critical resource for nurse practitioners. It can help you improve your skills and become a better care provider.
Every nurse practitioner should strive to complete the necessary number of continuing education hours. Whether taking an online course or traveling to a conference, it will be well worth the time and effort.
Nurse practitioner salary
Nurse practitioners are in high demand and are needed to fill the shortage of primary care physicians. They have a lot of responsibility and need to be highly skilled in their profession. The salary for nurse practitioners is not fixed but it varies from state to state and from employer to employer.
How to become a nurse practitioner
Becoming a nurse practitioner is not a simple task. It requires years of training and education.
In order to become a nurse practitioner, one must complete an undergraduate nursing degree, pass the NCLEX-RN exam, and then complete at least two years of graduate school in an accredited Nurse Practitioner program.
how long to become a nurse practitioner
The time required to become a nurse practitioner ranges from four to six years. The first two years of coursework are in nursing, while the last two years are in advanced practice nursing, which includes courses and supervised clinical experience in a variety of specialties.
I am Dr. Yenny Angela, a medical graduate from Hannover Medical School. I have expertise in emergency medicine and care for patients with multiple injuries. Also, I am a researcher always on the lookout for new scientific findings. I also have a publication on Researchgate.com.